In-Home Personal Trainers
4.9 over 158,589 sessions completed
Custom programs & accountability
Quality certified trainers
Lose weight, tone up, get fit today!
FILL OUT THE FORM AND GET A FREE CONSULTATION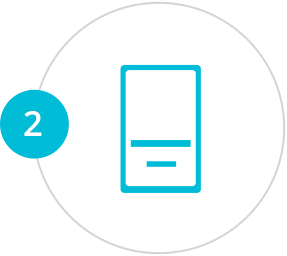 97% of people are more likely to achieve their fitness goals by hiring a Certified Personal Trainer. You're more likely to stick to your program only if it's convenient for you.
With over a decade of experience helping our clients lose weight, tone up, and getting our clients into their best shape ever, we've learned that there are two key factors to your success. First is Convenience. If it's convenient you're more likely to stick with it. Second is you've got to have the right trainer. 
Our goal is to give you access to top qualified trainers in your area. You can even rotate trainers to make sure you find the right fit. No more wasting time searching for trainers or going to the gym.
All of our trainers will:
Design a custom program for you
Give you the right accountability
Conduct monthly fitness assessments
Assign homework assignments
Provide nutritional guidance
Have you ever asked yourself:
How can I improve my fitness and feel healthier?
I'm feeling low on energy – how can I find a different perspective to feel better?
How can I find time to workout and improve my nutrition
How do I incorporate a new fitness regime into my busy lifestyle and feel part of a close community?
If so, you're in the right place…
Getting fit and healthy can be tough but with the right coaching team, community and accountability that consistently helps you towards your health and fitness goals – it becomes much easier. 
If you're frustrated and unclear what to do next with your weight and fitness level and know you have the potential to get in the BEST shape of your life, then we can help you so you'll never struggle again to get fit and feel healthy.
Raana Sojdeh
Your body, mind, needs and goals are unique my passion is to design and deliver effective, customized programs ..... that work for you. I toke the guess work out and help you discover your best self! Hello everyone, Thanks for reviewing my profile. I started the journey of personal training over 10 years ago from when I used to live in South Africa-Cape Town and studied B-Pharmacy and Health sciences -Fitness in university of the western cape. I've been introduced to some champion body builders and high level experienced fitness coaches to work with and I gained first hand experience as a coaching client. It's been amazing Fittness experiences while I was working with them in the same sport club.I am continually attend courses and seminars, reads books and pays for mentorship programs with other highly respected coaches in the industry to further my education and also in progress to getting my master degree. I am very passionate about helping others find happiness in life & feel good about themselves. I believe that when you FEEL GOOD , you excel in life. For me healthy lifestyle is much more than just lifting weights. It's about stretching, warming up, eating healthily, and getting necessary rest and enough sleep. I love helping others see and experience what their bodies are capable of with just enough hard work. I make it a goal to help you achieve a happy and well-balanced lifestyle that will minimize the risk of further health-related issues and help who lack the inspiration to stay motivated & reach their goals. My hobbies are dancing, work out, beauty & fashion modeling, music, hiking, car racing and reading books. Read MoreRead Less
Ricardo Espinoza
Hello my name is Ricardo Espinoza and I'm 33 years old . I live in the San Jose area and I'm a Professional and enthusiastic..... personal trainer with four years of experience providing effective one-on-one and group training programs. Specialist knowledge of weight management strategies and body composition testing. Talent for creating a welcoming and safe training space . Experienced in using HIIT workouts and resistance training to increase metabolism and improve core strength. Holistic approach to clients training and lifestyle. Read MoreRead Less
Troy Witt
Troy Witt is an AMFPT certified personal trainer with experience working as a trainer at the YMCA and mobile training. ..... Troy has a background in wrestling, powerlifting, and Olympic lifts. Troy enjoys bodybuilding and creating customized workout programs for clients to achieve their maximum potential. Troy likes keeping workouts fun and creative with the goal of bringing enjoyment in the process of encouraging lifelong fitness.Read MoreRead Less
How Send Me a Trainer Works
We Only Work With the Best
All of our handpicked in-home personal trainers go through an extensive vetting process to ensure you get the best trainer.
With our fair rates no more wasting time getting quotes & negotiating.
No commitment to one trainer, book any of our qualified and vetted trainers at any time.
We'll do the work to match you with vetted Trainers, quickly.
Best in Class Customer Service
Your success coach will ensure you are happy with the service every step of the way.
Background Checked Trainers
Vetted and skill tested certified personal trainers.
Payment released to Trainer once you are satisfied with the session.
How We Ensure Your Continued Satisfaction?
After each session, you have the opportunity to rate the Trainers on a scale of 1 to 5. Your rating alone determines the compensation level for the Trainer. This performance-based approach encourages consistent excellence and is the primary reason that Entrepreneur Magazine recognized us as one of the fastest growing franchises.
Over 15,689 five-star ratings* across more than 70,000 bookings
As a premier provider of in-home personal training services, we specialize in connecting clients with local certified personal trainers that come to you. Whether you want to exercise at home, work, an apartment building gym, or an outdoor park, our trainers will train you at times and locations convenient for you. 
Save time by not having to go to the gym anymore. Also, say goodbye to time-consuming research and quotes, and let us connect you with top-notch personal fitness trainers that come to you. 
 As a local service provider, we guarantee fast customer support and exceptional service. We offer a range of personalized fitness services for all ages and goals. Our professional trainers are vetted, experienced, and talented. 
Specializing in weight loss, strength and conditioning, functional training, post-rehabilitation, senior fitness, pre-post natal, nutrition counseling, sports conditioning and more, our dedicated trainers are here to provide you with a customized exercise program and the accountability to reach your goals. 
Whether you're looking for one-on-one training, invigorating small group sessions, or flexible online programs, we have you covered.
The Fitness Training Services We Bring to You
Whether you're looking for one-on-one training, invigorating small group sessions, or flexible online programs, we have you covered. We come to you!
Specializing in weight loss, strength and conditioning, functional training, post-rehabilitation, senior fitness, pre-post natal, nutrition counseling, sports conditioning and more, our dedicated trainers are here to provide you with a customized exercise program and the accountability to reach your goals
Frequently Asked Questions